the miscellaneous ramblings of a thriftin', recyclin', forever-married, SIDs survivin', Down's Syndrome parentin', charitable, crazy & creative mom...
Wednesday, February 22, 2012
Pambras Bra Liner Winner!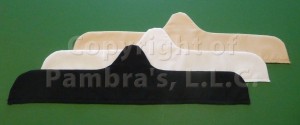 Congratulations to
Melissa Mahan Wilson of Hairbows N More
!
If you have a blog and would like to host a Pambras review and giveaway,
contact them
today!